Our Grooming Services Fit Within Any Pet Parent's Lifestyle
Here at Bogart's Bone-Appetit we offer two ways to pamper your pet with our Grooming Services and Self-Wash Stations.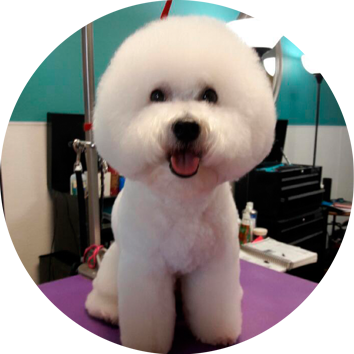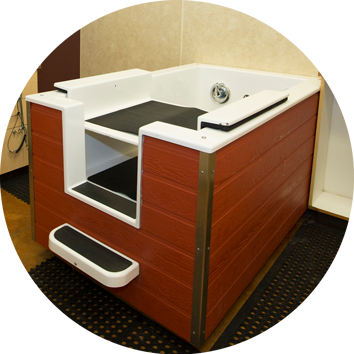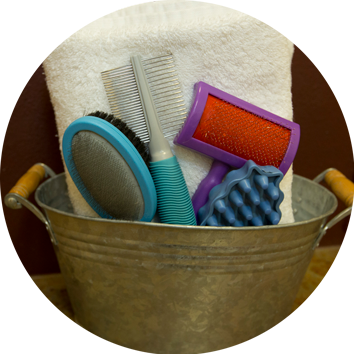 Grooming
Our professionally trained groomers are dedicated to providing your pet with first-class treatment – whether it's a full groom, a new look, or just a routine trim. Our groomers are experienced in both styling and pampering. Call for pricing
What to expect when you visit:
We kick off the appointment with a friendly greeting and an introduction to the groomer and grooming area.
We have many choices of quality shampoos that will leave your pet feeling clean and confident. We also make sure to clean their ears, eyes and glands.
We will style, cut, and dry your pet for the ultimate fresh new look, always ensuring they are comfortable and happy.
Keeping your pet happy and comfortable is our expertise. They'll receive full attention and love while we wait for you to arrive.
We will walk your pet to the front to meet you upon your arrival to ensure their happy departure – a bonus treat is always included!
Self-Wash
We Offer the Lowest Price for Self Dog Wash in the Valley!
Any Breed – $11.99
Bathe your friend yourself at our top-of-the-line self-wash stations. Bathing your pet at home can be a chore – and almost always a mess! Trying to keep your furry friend in the tub isn't always easy, and the mess it creates is something you might have to spend even more time cleaning up.
At Bogart's Bone-Appetit we take the struggle and messiness out of the equation. We supply you with large tubs and all the washing equipment you might need to make washing any size pet a breeze.
Includes: Shampoo, Brushes, Towels, and Blow Drying Equipment
Check us out on Yelp