Our mission is to set the standard for cat and dog care wellness
across the grooming and pet food industry.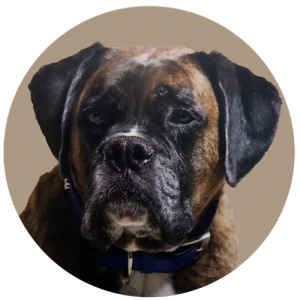 Bogart's Bone-Appetit is a specialty pet store that has been a local's favorite throughout the Las Vegas Valley for over ten years. We source the best products for your pets needs by carrying a wide variety of food, toys, apparel, and accessories. In addition we offer all natural treats from our signature bakery and pride ourselves in our professionally trained grooming services.
Founders, Rachel and Harold Vosko, were always inspired by Bogart, their first rescue dog. Bogart was a boxer with gigantic ears, a special spirit, and the ability to make those around him smile. In 2006, the dynamic couple were finalizing plans to open their first pet store. The day Rachel signed the papers to officially open the first location, Bogart sadly passed away. He not only left his name behind, but also a pet-legacy that is carried on in the homes of every cat and dog parent we serve.
Today, we are dedicated to offering the healthiest products at the best prices.
Bogart's Best Standards
We believe our core values will bring us one step closer to setting the standard
for cat and dog care wellness across the pet industry.
Responsible
We believe that every pet parent should be educated on the importance of spay and neuter, updated vaccinations, and micro-chips for their cats and dogs.
Crazy for Cats and Dogs
Your best friend is our best friend.
Relationship Driven
Our team is loyal to all of our relationships, both two-legged and four legged.
Our Philanthropic Pawprint
Our passion for pets goes beyond business. We believe in providing continuous support for our community of pets and pet parents. We are able to accomplish this through a variety of philanthropies including Heaven Can Wait and Pups on Parole.
Heaven Can Wait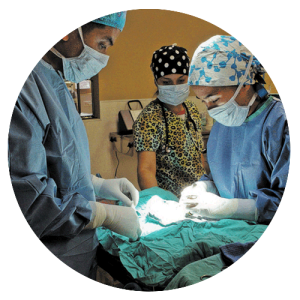 In March of 2000, Harold and Rachel Vosko, the Owners of Bogart's Bone-Appetit, founded Heaven Can Wait Animal Society, a local non-profit 501(c)(3) along with 3 other friends and animal lovers. The mission of the organization is to eliminate companion animal suffering and pet overpopulation through aggressive spay/neuter, adoptions, community outreach programs, and education. The spay/neuter efforts of the organization are focused on the animals that wouldn't otherwise be sterilized (e.g.feral cats) and animals from families that are unable to afford it.
Progress to end the senseless euthanasia in Las Vegas is making strides but continues to need the support of people like like you. To learn more about Heaven Can Wait Animal Society or to donate please visit their website at hcws.org.
Pups on Parole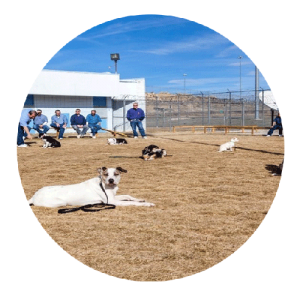 After being rescued through Heaven Can Wait Animal Society, a dog's life can turn over a new leaf by entering the Pups on Parole Program. This program is the beginning of a second chance for pups that have been traumatized and abused by providing them a chance to heal and repair their confidence in humans. Residents from the Jean and the Southern Nevada Correctional Facilities for women provide rehabilitation and training to dogs that are rescued by HCWS volunteers, eventually preparing them for a family to adopt them.
The dogs are assigned to a team of pre-approved inmates who have had no disciplinary penalties in the same year, eating, sleeping, and living with the inmates until they are approved for adoption. Over the course of their time at the facility, each pup is housebroken, learns to walk on a leash, and learns to respond to basic commands, all while building and maintaining a healthy relationship with their newfound friend and trainer.
HCWS volunteers oversee the training process of the dogs and their adoptions. Over 600 dogs that have graduated from the program have already found their "forever" homes. Click here to learn more about Pups on Parole.
Other Commitments
Pawsitively Seniors: Pairs less-fortunate seniors with pets
Dog T.A.G.S.: Pairs struggling military veterans with compatible dogs
Angels for Animals: In-school program teaching responsible pet ownership
HCWS Youth Group: Teaching children to be ambassadors for the animals